Builder Gel three-phase High Density for the structure and elongation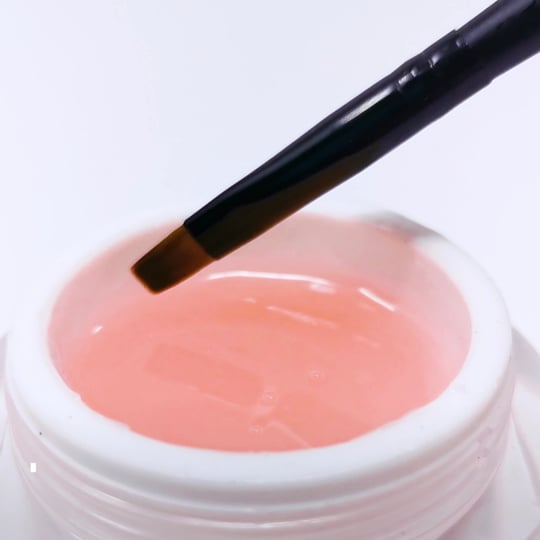 Builder Gel Delivery to structure and elongation to be applied in combination with the Gel Base and Gel sealant.
Why to buy:
- High density also ideal for the lengthening of the extreme
- Perfect to correct the structure of the nails in step refill
- Suitable for the construction of the wall in the French property
- Does not drip, and stable, all's application, gelatinous consistency, soft in the processing.
- Formulation "acid free" who does not develop heat during polymerization.
- Strong resistance and strength
- The cover makes smooth surface nail covering imperfections
Features:
- Colors: pink milky
- Coverage: medium
- Density: high
- Heat lamp: no
- Acid Free: yes
- Builder/Manufacturer: yes
- Thixotropic: yes

How to apply gel manufacturers :
- Prepares the surface of the's natural nail for reconstruction, removing fine cuticles, opacizzando and apply the liquid preparatory needed.
- Place the Nail Form all's the nail with a brush, flat tip, or round spread a thin and even coating of gel base membership for builders and polymerizes.
- Make time stretching and bending with Jelly Gel and polymerize again.
- Remove the dispersion layer with Cleanser and refine the shape of the'nail with l'breakfast in lima.
- Stretch out the Semi-permanent nail Polish or Color Gels favorite of the two applications, thin, and cures after each step, and then seals a pleasure.


Polymerization time:
uv/led 48w: 60 seconds
The timing of polymerization might take longer depending on the lamp used
Format, 15 ml
Made in the Usa
Product for professional use