a universal Tip for cutter.
Is recommended expert use.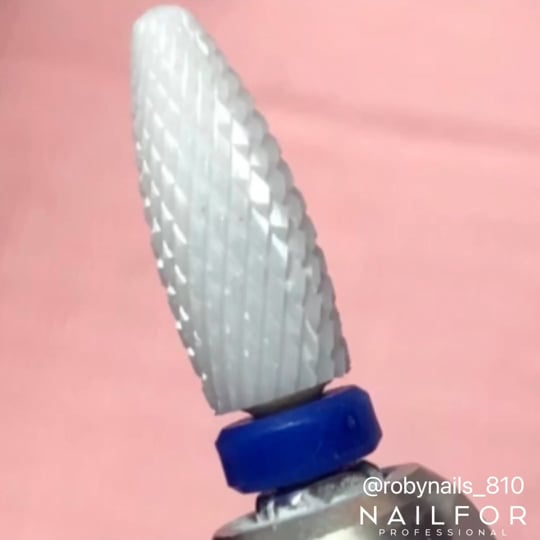 Material: Ceramic
Abrasiveness: LOW/MEDIUM
Color: White
Tip Diameter: 6 mm
Height to Tip: 14.5 mm
Shaft length: 30 mm
Shank diameter: 2,34 mm (universal)
Ideal for removing coatings of gel nail reconstruction
The form also suitable for trimmings Heat development Cutting very accurate
Handle with care Is recommended expert use.